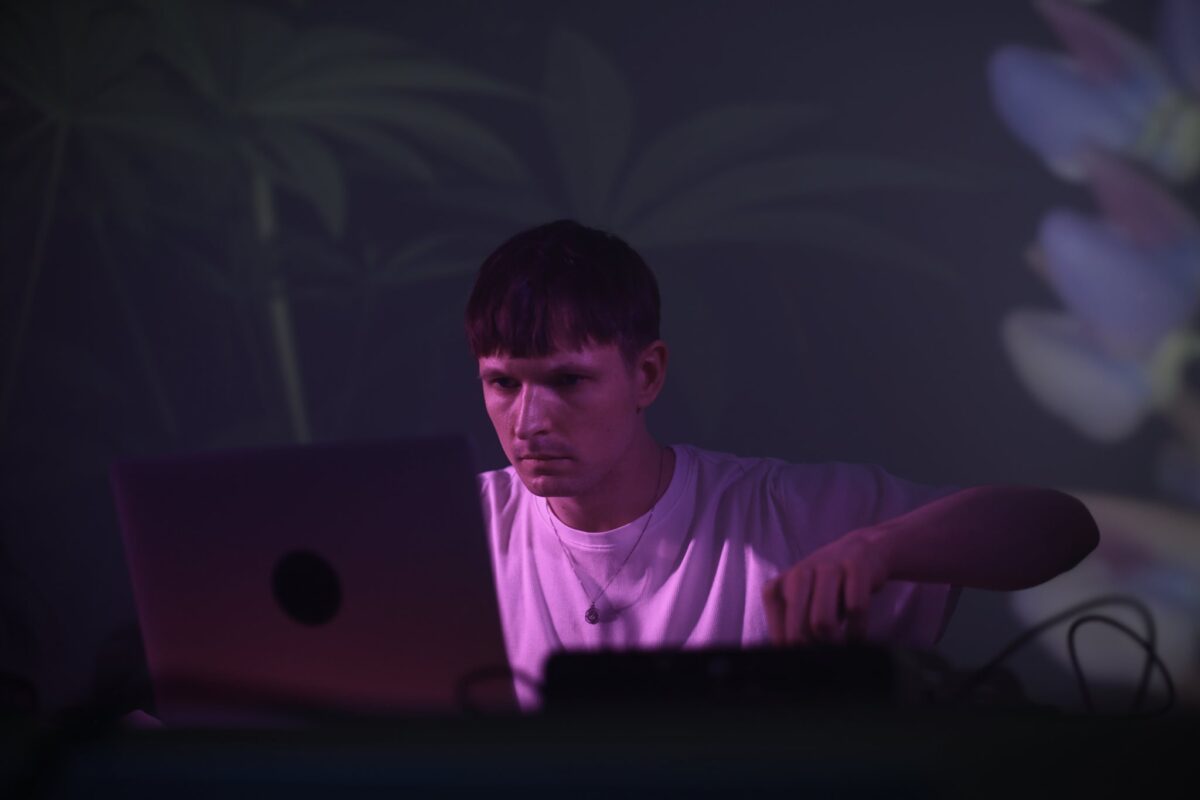 Zaumne is a sound artist from Poznań. Researcher of internet culture and human moods. He explores the emotional side of electronic music. In his compositions he uses carefully processed vocal samples and
tickling sounds that cause the ASMR phenomenon.
He will play material from his vinyl release this year titled. "Élévation," on which whispered verses from Baudelaire's "Flowers of Evil" intertwine with minimalist melodies and field recordings.